As the summer begins to heat up, so will your thoughts about the ProBuilder 42 linear gas fireplace. Imagine gazing out the window to see the sun slowly creep up while listening to the waves crash on the shore. You roll over and feel the warmth slowly make its way into your home. You think to yourself how wonderful it would be to have a fireplace to enjoy on mornings like these in the coming fall and winter month. You grab your computer and research Fireplaces Plus, the ultimate showroom for all of your fireplace needs. That settles it; you are heading in to check it out.
The ProBuilder 42 is the perfect fireplace for your bedroom and smaller rooms alike. It is built with all the best features a ProBuilder fireplace has to offer yet in a more compact size ideal for cozy spaces. With this fire, you never have to compromise. Not only does it showcase a stunning, sleek fire view with dancing flames, but it is also guaranteed to get you more heat for less money. It's a no-nonsense fire; simple to operate with not a ton of bells and whistles.
Even better than the view is the options this little fire can offer. It comes in either your choice of standing pilot millivolt, which means no electric hookup is required or GreenSmart basic IPI models. This model also features the CoolSmart TV wall option which allows you to safely install a TV above your fireplace, creating the perfect focal point for your space. It also features the standard wall switch control with easy access to the gas controls. Operating in power outages is a bonus this fire offers.
When it comes to making sure your fireplace flows with your room theme, there is no need to fear. ProBuilder allows for their fireplaces to be adjusted, so you are never settling for an option that doesn't suit you. It showcases a 42" by 15" tempered glass viewing area that is flush to the wall. Choose between log sets or crushed glass; ProBuilder offers driftwood, twigs, and stone, tumbled stone or a traditional log set as well as crushed glass in the colors of platinum, bronze, cobalt, black glass, and rock embers.
When it comes to installing and servicing this beauty into your home, it is essential to note that Fireplaces Plus is a national fireplace institute certified agency. The goal of both Fireplaces Plus and the NFI is safety and enjoyment of your new fire. Our company showcases this certification proudly as we are passionate about our craft and ensure a job well done. Having NFI certified professionals take care of your home will aid in the relief of knowing that your fireplace is safe and secure for you and your loved ones to enjoy.
With an FPX ProBuilder and an NFI certified professional installation, you are guaranteed quality craftsmanship at a price that can fit into your budget. This fireplace is a substantial investment that will be enjoyed for years to come. There is no better feeling than watching the fire crackle, especially when the view is so good while sipping a warm drink enjoying the calming sounds the island has to offer year-round. As the cool mornings begin to creep in, stay cozy, and relax in the privacy of your oasis by the sea. Head over to Fireplaces Plus showroom to check out the ProBuilder 42 linear gas fireplace.
Heating Capacity *
Up to 1,250 Sq. Ft.*
Maximum BTU Input
25,000 BTU's / Hour
EnerGuide Efficiency Rating
GSB 65.74% NG; 66.88% LP
MV 64.8% NG; 65.89% LP
Fan
Optional
Glass Area
40-1/4″ x 13-5/8″
On/Off & Thermostat Remote
Optional
Comfort Control
No
Burner System
Dancing-Fyre™
CoolSmart
Optional
*Heating capacity will vary with floor plan, insulation, and outside temperature.
Accessories
Firebacks / Liners
Black Glass
Model Options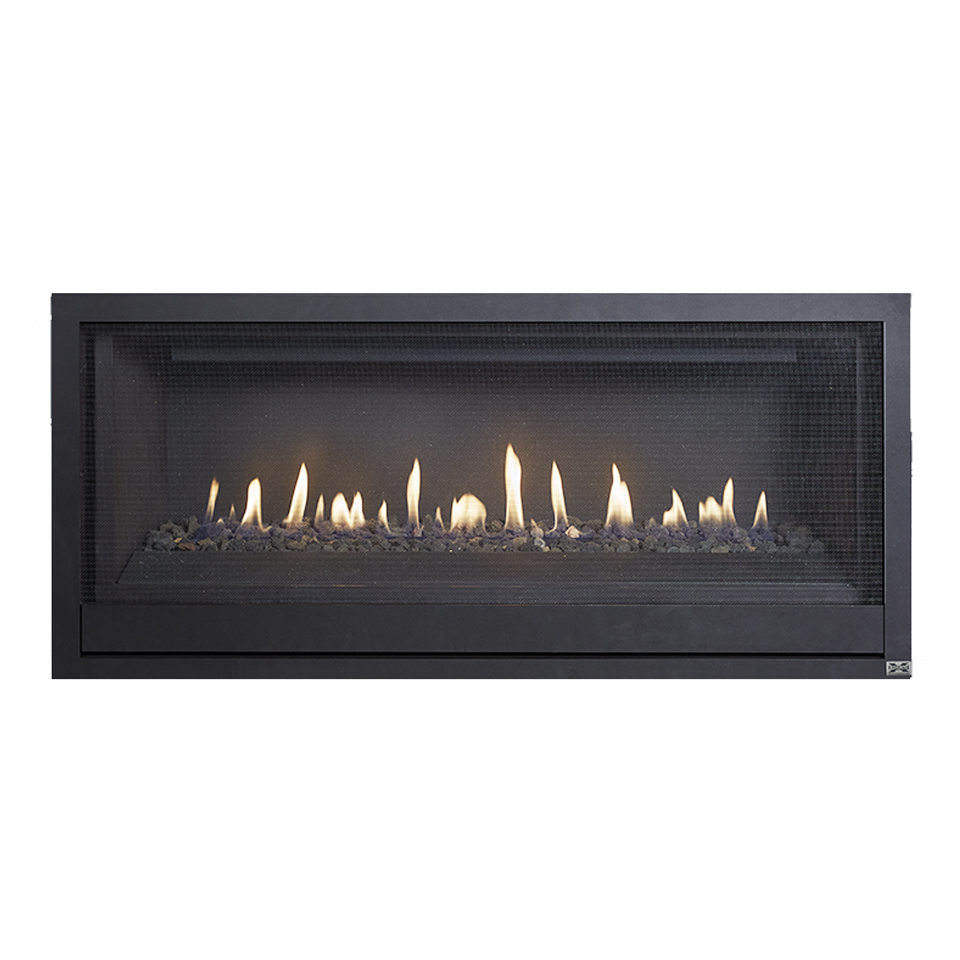 GSB2 Model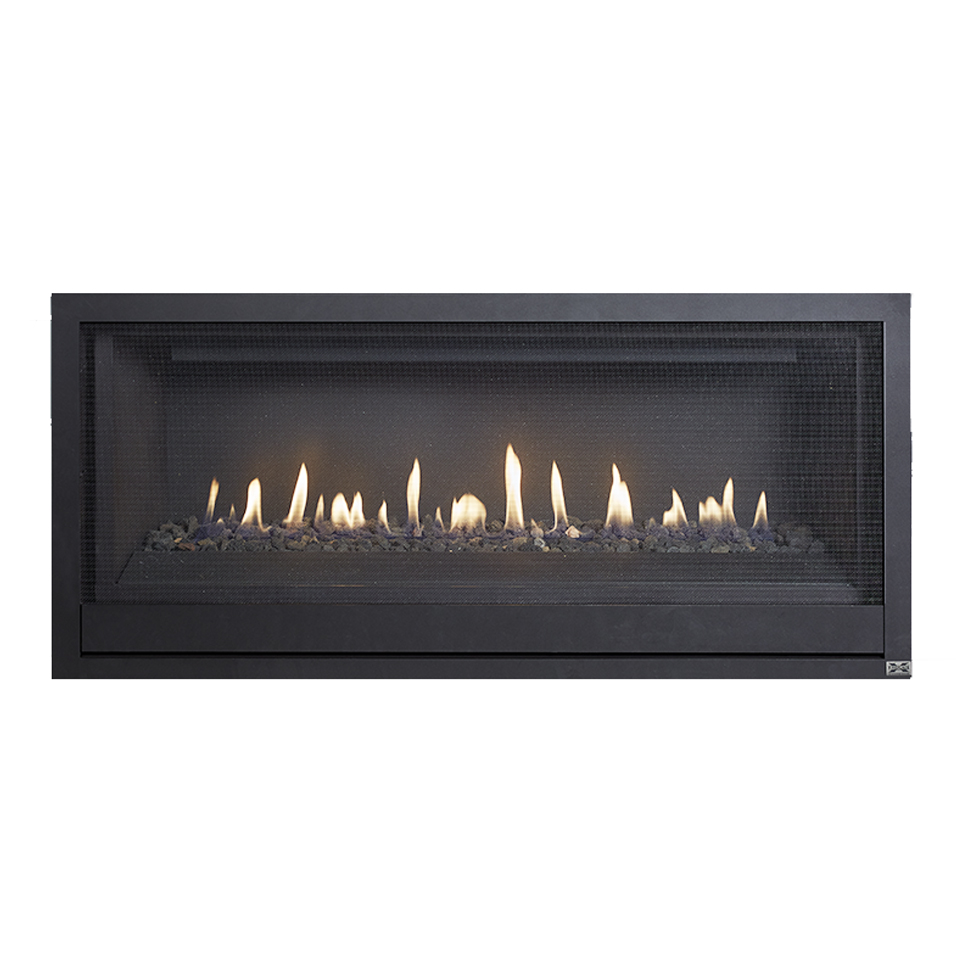 MV Model
Log sets

Driftwood Twigs & Stone

Tumbled Stone

Traditional Log Set
Crushed Glass
Platinum

Bronze
Cobalt

Black Glass

Rock Embers